Workshop Inspiration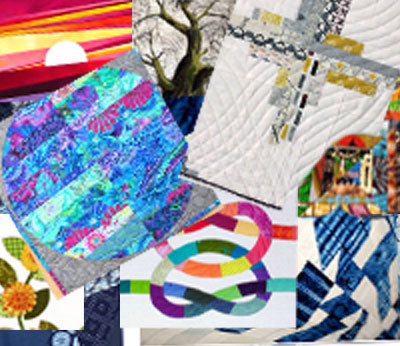 Click the link below for a printer friendly page
Workshop Inspiration
Workshop Inspiration
To commemorate my past year as Program Chair, I'd like to request 12-15 Friendship Blocks from participants of the 2022 Workshops. They should be a demonstration of a technique you learned in a 2022 Workshops.
As a reminder, here's a list of the 2022 workshops/ techniques. January "Friendship knot"-applique" or paper piecing. February "Baltimore Blooms" applique , vines, or ruched flowers March "Cosmos-wonky or curved piecing April "Indigo Modern-Improv piecing with indigo fabrics. May "Collage-free form collage June "Quilted in a Frash"-Walking Foot quilting July "Ankara String"-Quilt as you go or African string piecing August "Star Baby"-Paper Piecing October"Sorbet Sunser"-Straight line paper piecing or circle applique.
Please make the blocks either 61/2"(6" finished) or 9 1/2" (9"finished) and make the blocks PURPLE (of course), BLUE, and or WHITE
Thanks for a great year of Workshops!
Elaine Ramires