Halloween Houses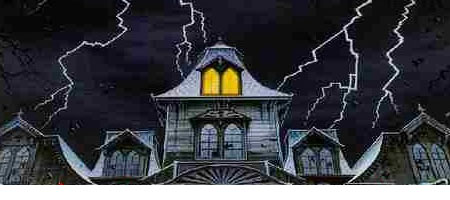 Judy would like friendship blocks of houses with a Halloween theme.
Houses decorated for trick-or-treaters, haunted house, witch's house, owl's bird with the owl home, belfry with bats or something of your imagination.
Description:
6", 8", or 10" Blocks
Background fabric = night
Embellishments:
Buttons, ribbon, machine and/or hand embroidery, photo transfer, lettering, or paint.
Decorate with bats, jack-o-lanterns, ghosts, graveyard, spiders and webs.