The Santa Rosa Quilt Guild
2019-2020 Opportunity Quilt
"Stargazer!"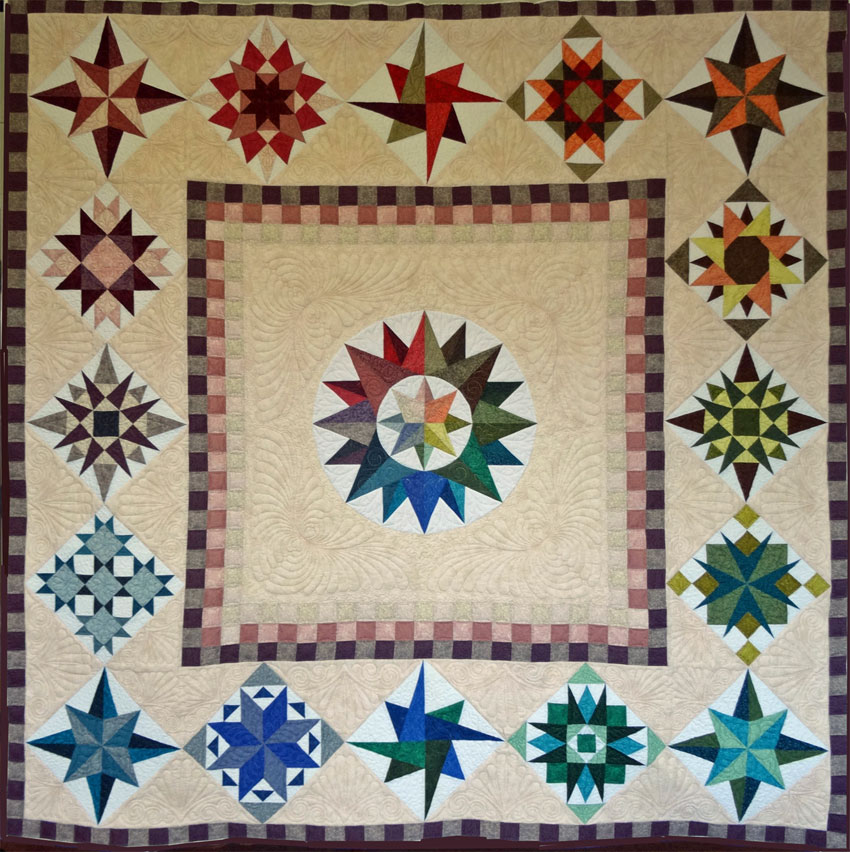 The top of this 87" x 87" beauty was donated to Community Quilts. We don't know who made it, but we were able to narrow down the pattern to a Block-of-the-Month class taught at Quilted Angel a few years ago. The incredible quilting was executed by Marian Drain.
Tickets will be available at our meetings, local venues, and various fairs. Guild members will also have tickets available for purchase.
The drawing will take place during our meeting on April 2, 2020. This is one of our major fundraisers for the year, so be sure to buy lots of tickets!
Archives
The links below contain photos and information regarding our past Opportunity Quilts.
It is a lovely walk down the SRQG history lane. Some of the quilts have more information than is shown and can be found in the Opportuniy Quilt pink binder that lives in our guild library. These are large files and may take an extra few seconds to download.
1976 through 1986
1987 through 1995
1997 through 2006
2007 through 2016