Nancy Pinkston taught the "Square in a Square Quilting Method", using the "Original Square in a Square Technique Ruler" developed by Jodi Barrows.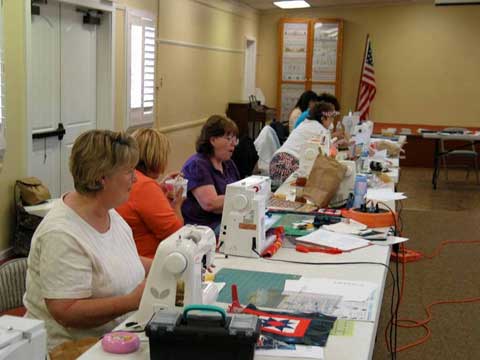 People worked together! Notice the jaw movements?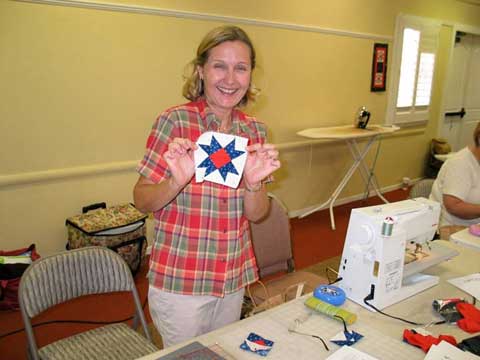 This is Sheila who is our newest guild member. This is the FIRST thing she has ever sewn! When it was ironed it was a perfect square! She couldn't believe how much fun it was!!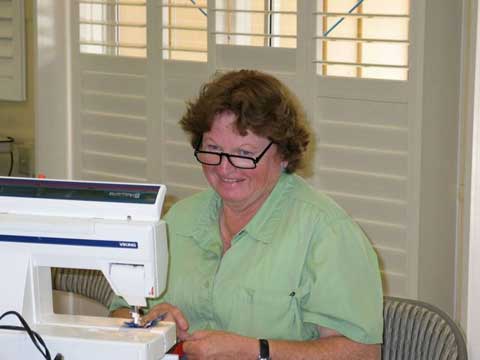 Notice how Linda's background is always the same? However, she was having a lot of fun in this class!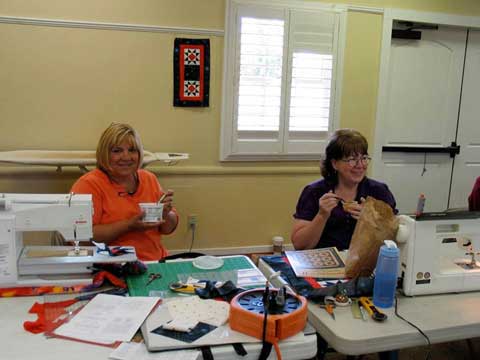 Yes, we do break for feeding time!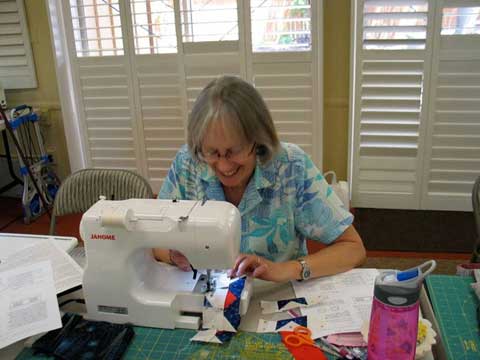 Is she having way too much fun?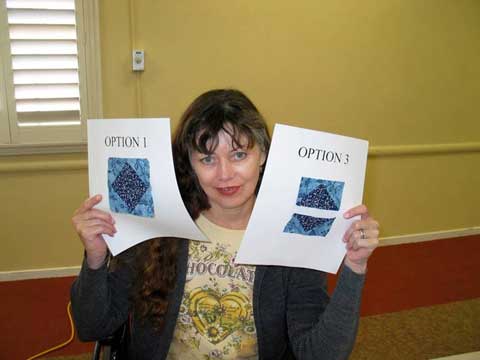 The pictures say it all!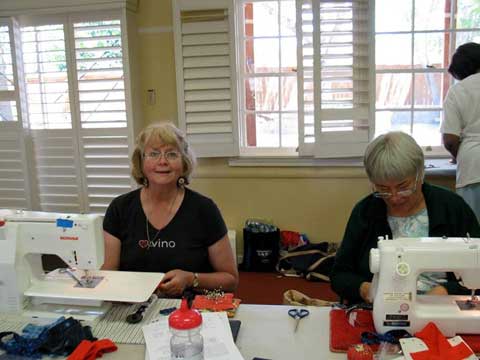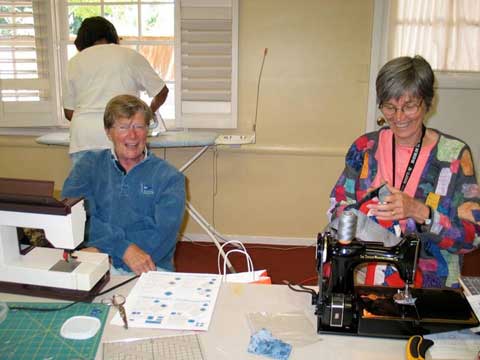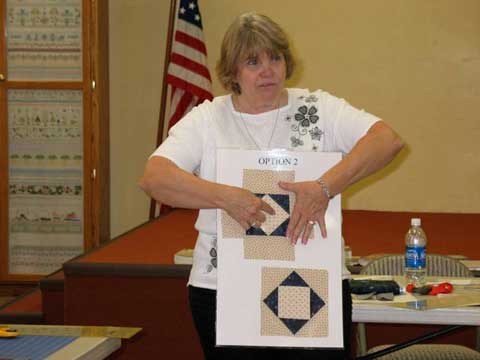 Yep, I can do that!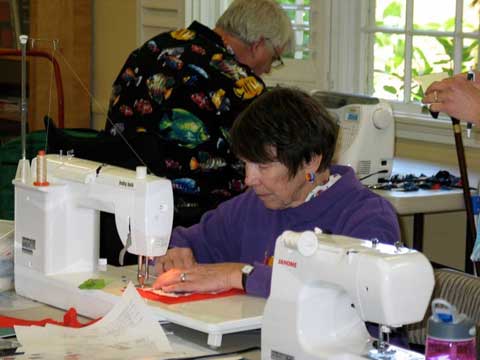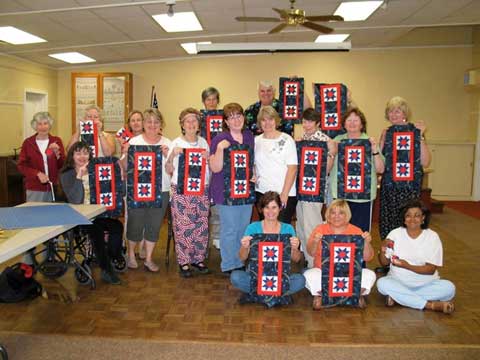 A picture is worth a thousand words!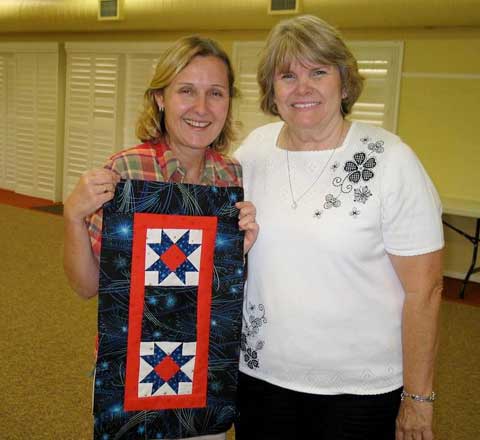 This is the first thing I have ever sewn! I can't believe that I even made my points match! I truly recommend this technique!!