Here are the highlights from the Diane Steele Workshop, "One Block Wonder".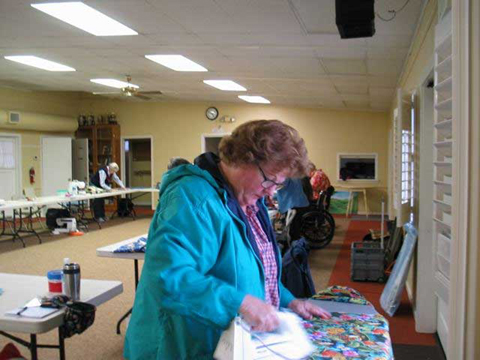 Class participants began working by ironing their fabrics.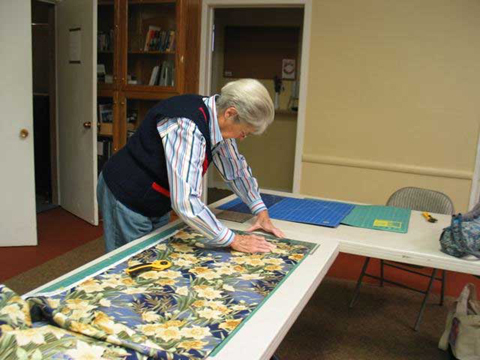 Next step was measuring the repeats in the fabric.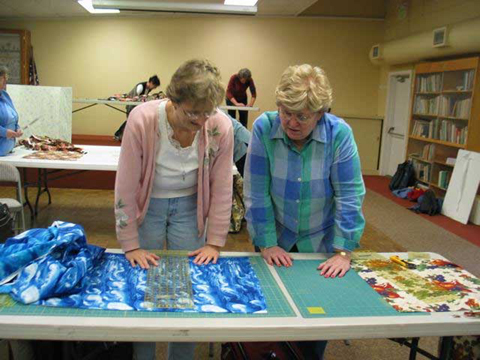 Notice how everyone's head is down, such concentration and decisions!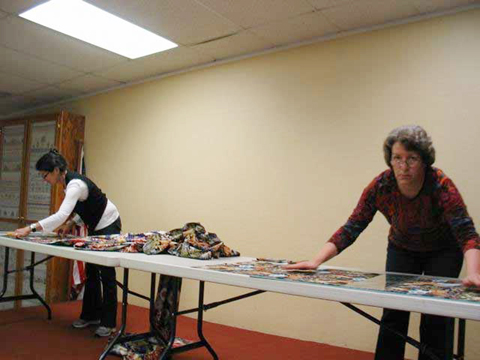 Hey, you just broke my concentration!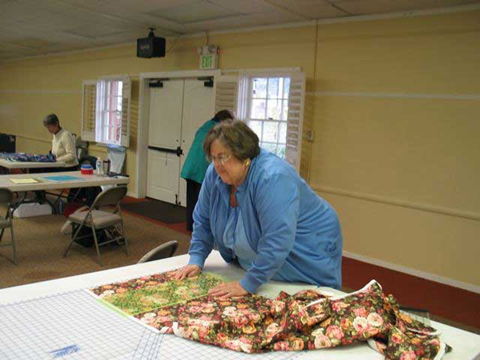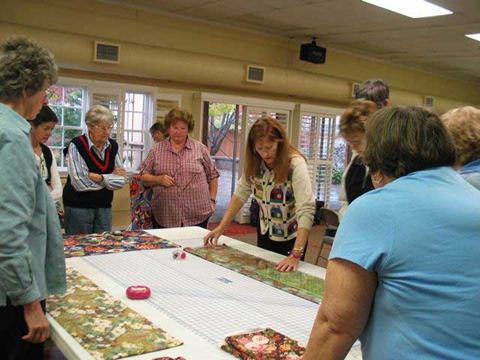 The next step was to cut your strips into lengths.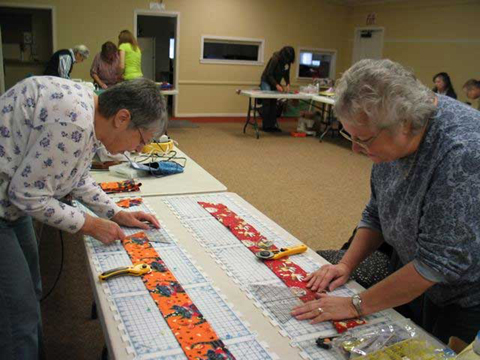 Now we cut the strips into triangles.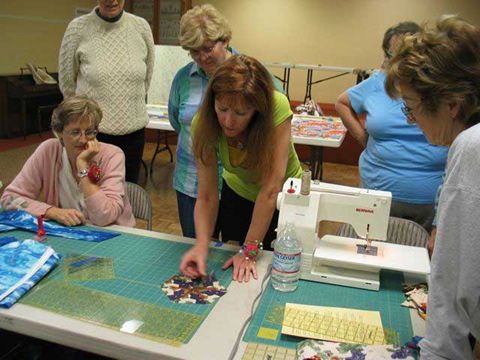 Diane Steele shows us the many choices for assembling the triangles.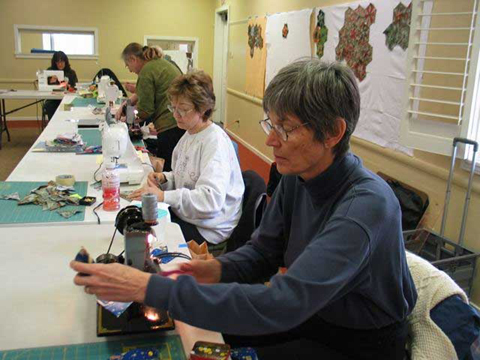 Why was everyone sewing as many units as quickly as they could? Because Janice Rodgers and Diane Steele ironed all the units for the participants!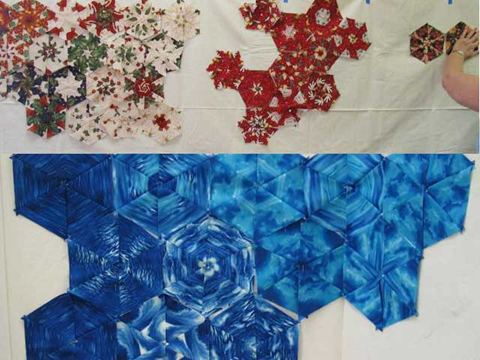 Designs begin to take shape. Oh, now this is really fun!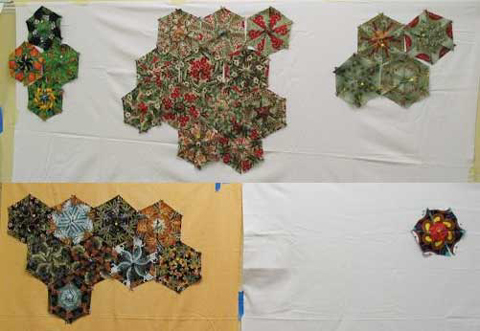 The magic happens before your eyes!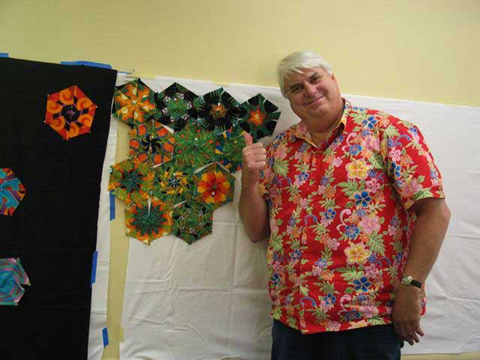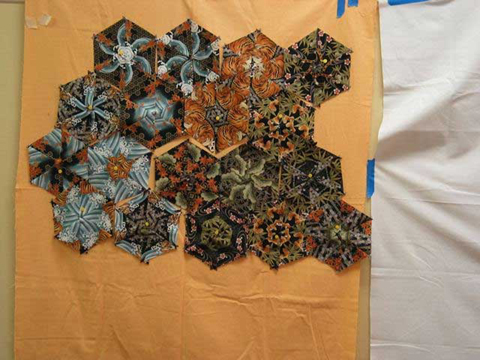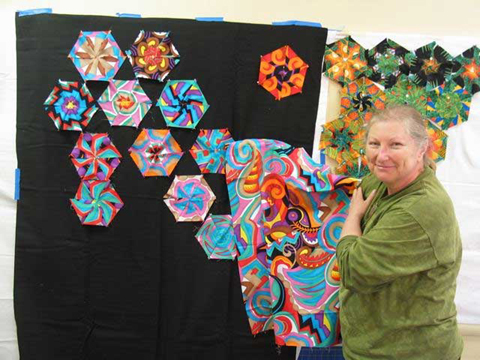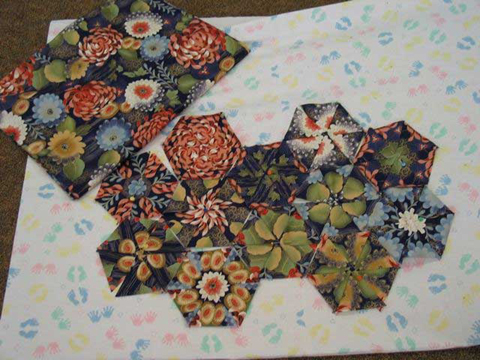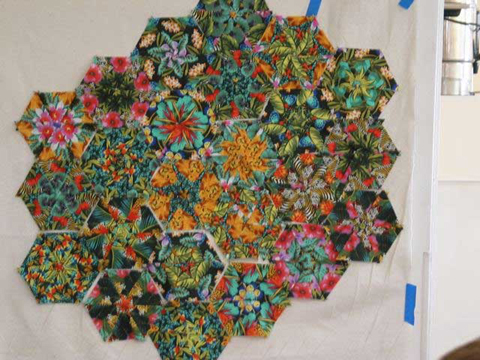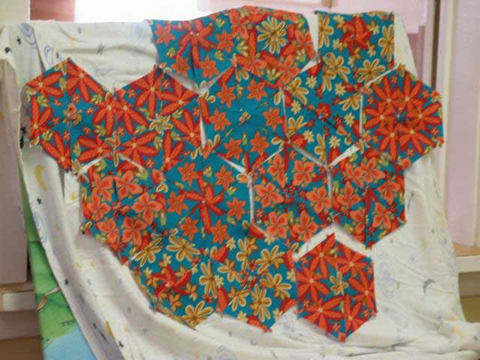 Thanks Diane! We learned a lot and had a fun day!