2009 Contest Winners – Theme: Burgoyne Surrounded
Cathy Zeleny, a member of the guild is currently featured in "Quilters Home" magazine. Jan. 2010 issue. Page 13. Cathy also won First Place in the National Quilt Museum's "Burgoyne Surrounded: New Quilts from old Favorites" competion.
Below is a picture of her quilt titled, "Inevitable Zeleny".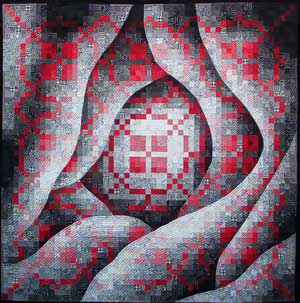 Visit the National Quilt Museum website for more information.