Thanks to Janice Rodgers we have lots of pictures from the March workshop to enjoy.

Tera wasted no time and produced so many blocks that she sewed all the fabric she brought to the workshop!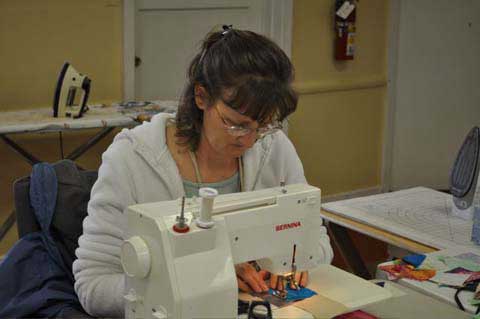 Loretta took only a brief break!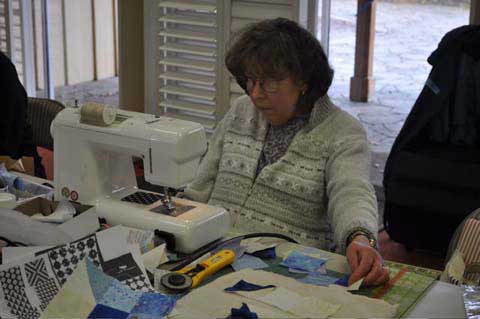 The students get right to work after listening to Marie Strait's directions.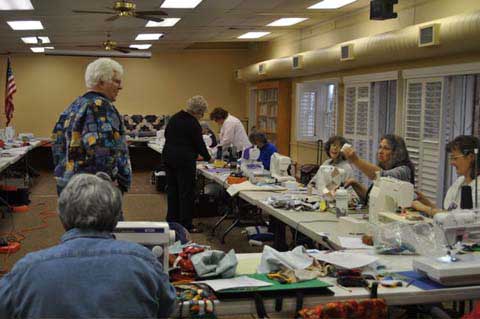 Everyone is hard at work! It was a fun, relaxing and very productive day!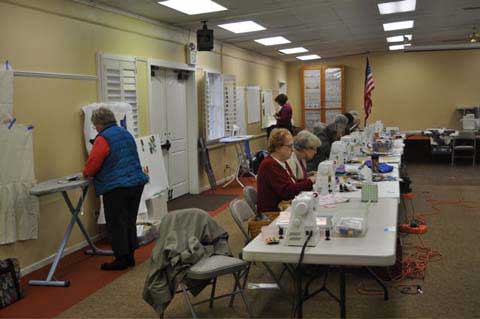 Here a just a few samples from Marie Strait's workshop.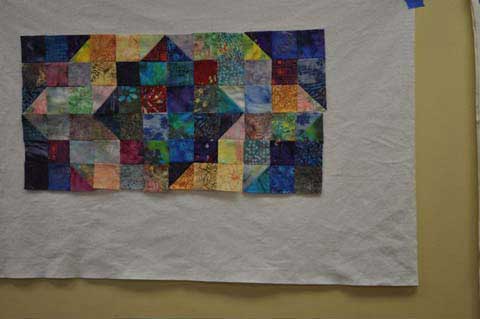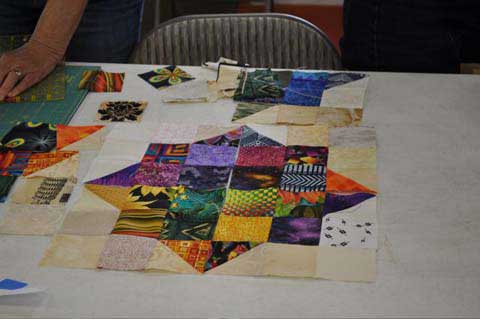 The time went by so fast and everyone went home with great starts to table runners, pillows, doll quilts and quilts.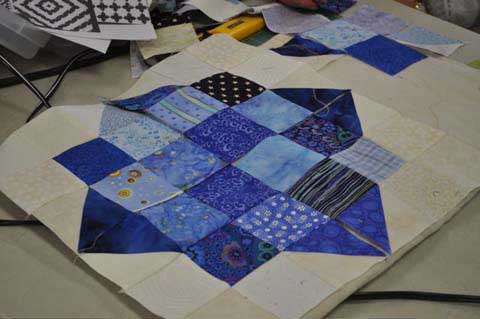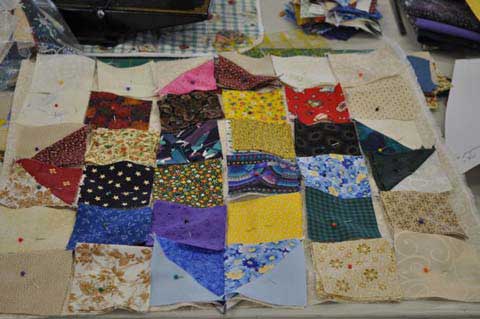 See what you can do on a rainy day!