Pieceful Sisters Mini Group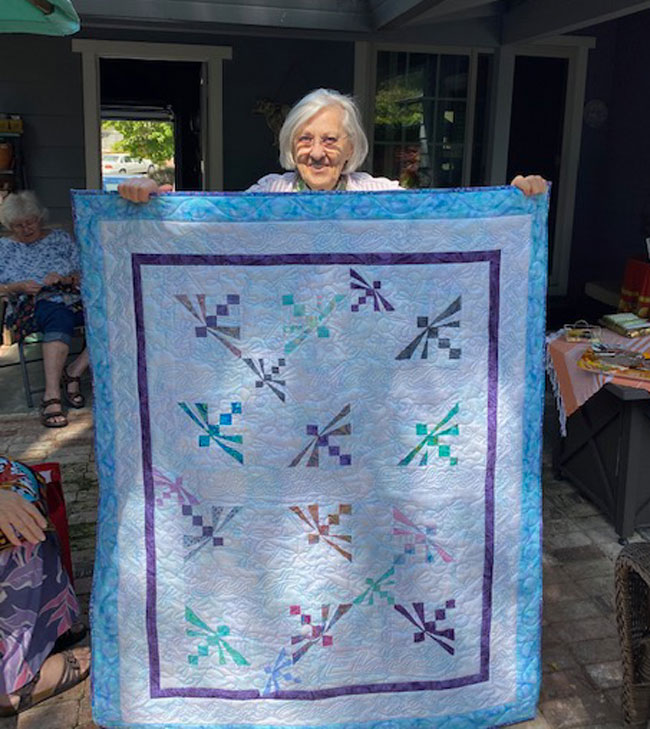 This is a quilt made for Jenine Giblin by her Pieceful Sisters mini group.
Pam Beebe, Judith Clarke, Janet Tonkin, Elaine Tucker, Maureen Porter and Evelyn Holmes.
It is in memory of Jenine's daughter, Ginger, who loved Dragonflies. We made two dragonfly quilts, one given to the Redwood Empire Food Bank, which Ginger lovingly supported, and this one that was given to Jenine and for which she gave a donation to the Food Bank.