Here are the pictures from the Lily Marie Amaru workshop on June 19th.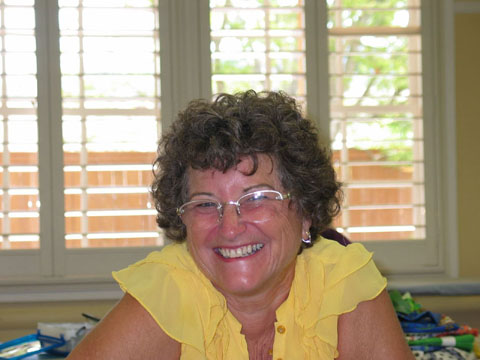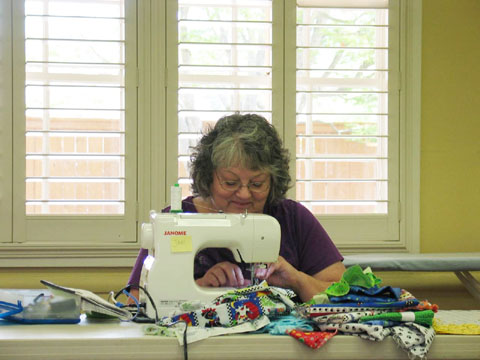 Notice the smiles? Everyone is having a great time!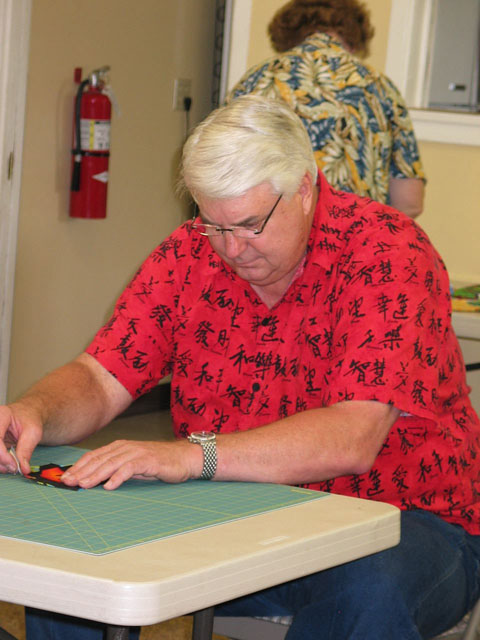 Is he praying or concentrating? He had so much fun in his first quilt workshop with all those fun loving ladies!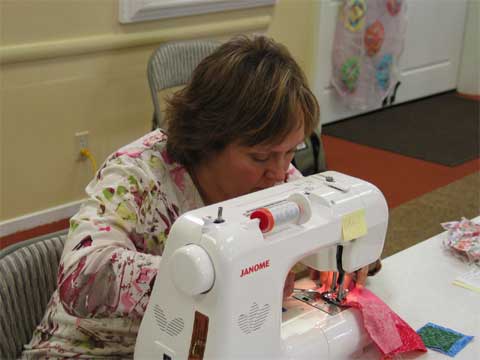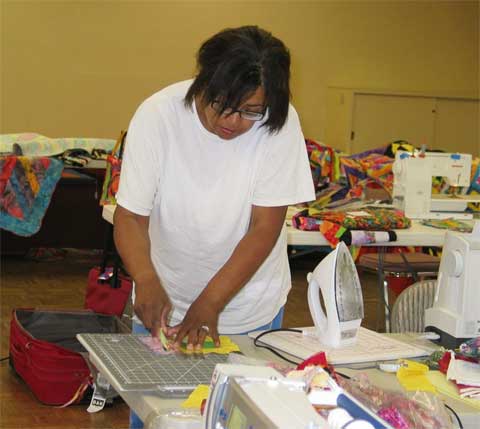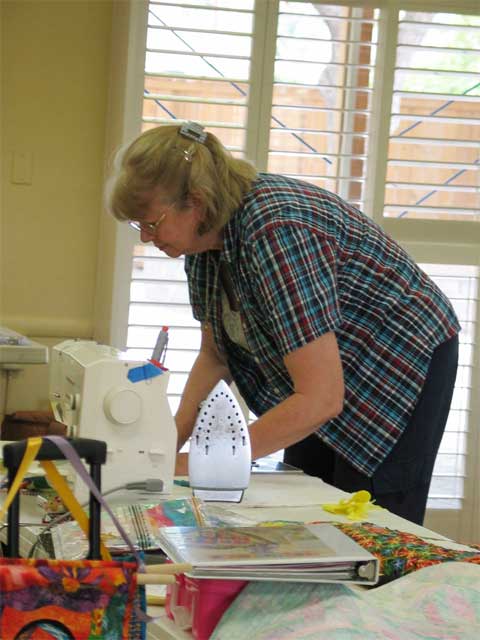 This workshop not only was fun but look how hard everyone was concentrating and working!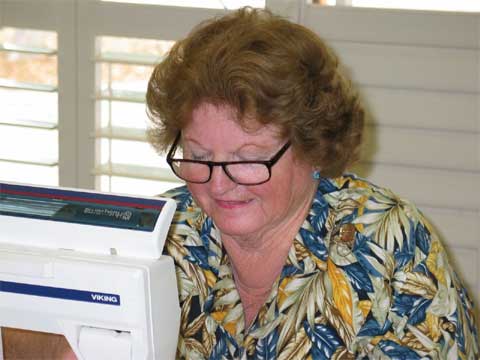 More smiles from a happy quilter!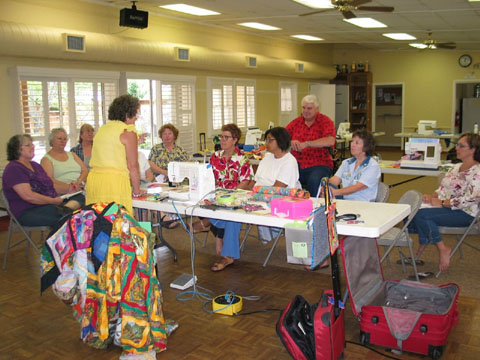 Lily Marie provided lots of samples and techniques!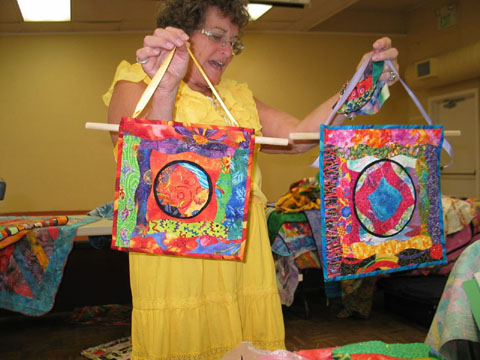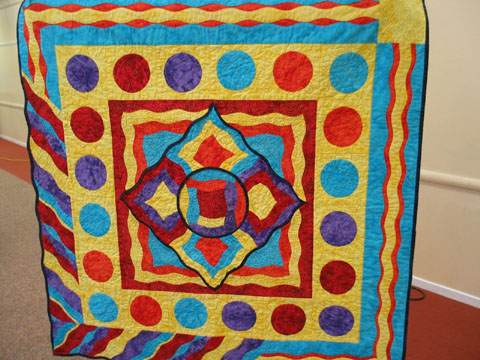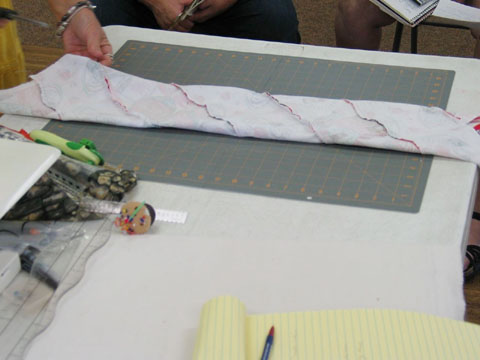 So, that is how you got your boarder! This technique is like the one Betty Upchurch showed us at a TSW last winter!