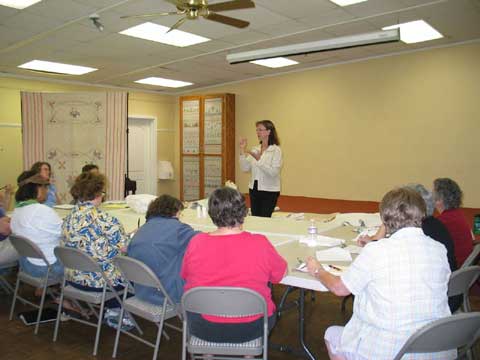 The morning started with a hands on 3 hour packed lecture! What tips and advice we learned!!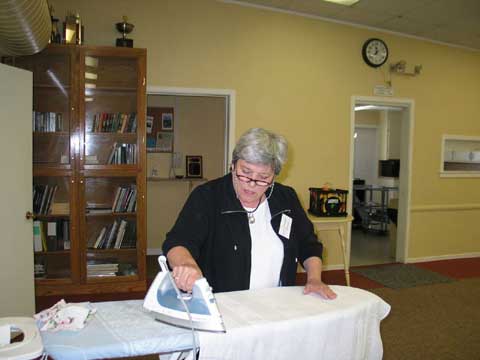 Carmen proceeds with step one, iron your linen.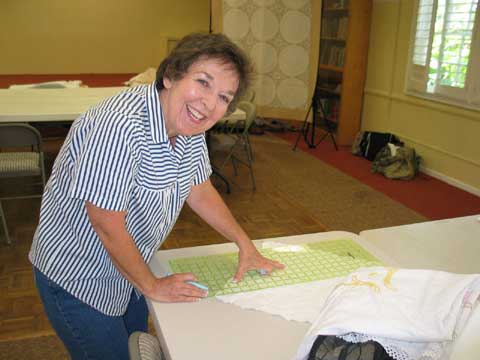 Joanie marks the center lines.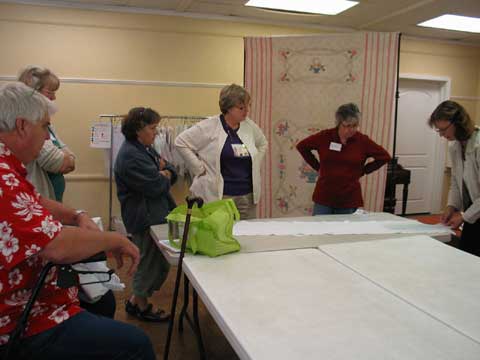 Cindy gives us tips on using stencils, placement and where to begin your designs.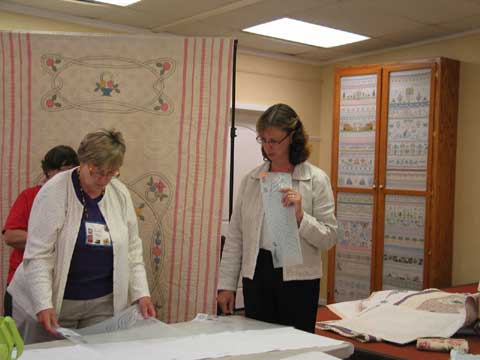 Cathy has to decide which stencil would work best for what she has in mind.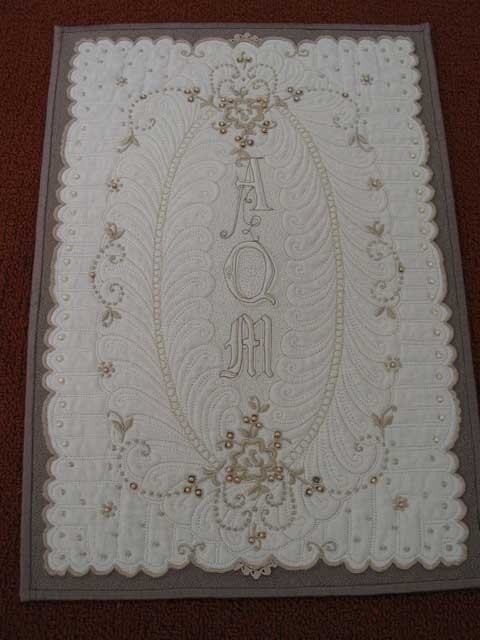 One of Cindy Needham's pieces.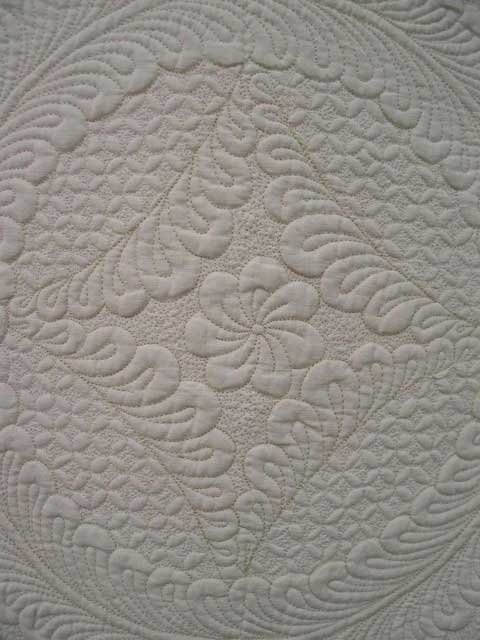 A close up view of Cindy Needham's work. Her advice is to take your time. She said she does NOT machine quilt fast!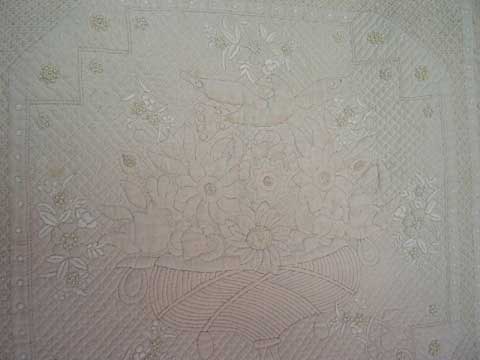 More samples and notice the beading. However, if you want to place your beads on tape to keep them from spilling remember to use ACID FREE tape!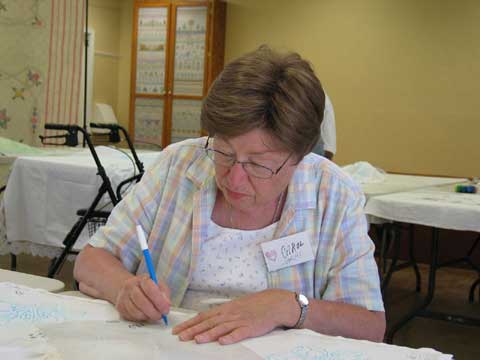 Carol plans to hand quilt her linen. Taking your time to mark the quilt first makes the end result look much nicer!