Installation of the Annual Pointless Sisters Spring Quilt Show
Thanks to the Elizabeth Marrs, Janet Shore, Selma Sklar, Ann Hines, Carroll Hirsch, Cathy Hoehn and Linda Sims the Pointless Sisters Spring Quilt Show was hung on March 2nd. The quilts are at the Rincon Valley Regional Library through April 26th. There are a variety of art and traditional quilts, including the group's 2010 Water Challenge Group Quilt. It was the inspiration of Cathy Hansen with 20 sisters designing their quilt sections. A brochure about the show is available at the library information desk. The library is located at 6959 Montecito Blvd, Santa Rosa and the hours are: Monday and Tuesday 10 a.m. to 9 p.m., Wednesday – Saturday 10 a.m. to 6 p.m. and closed on Sunday, (707) 537-0289.
A special thanks to Mirna Estes a SRQG member for arriving at 8 a.m. to take photos.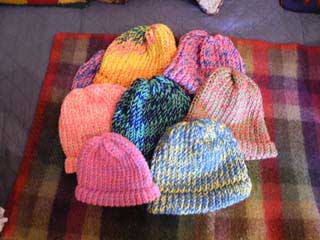 Selma Sklar and Elizabeth Marrs hanging quilts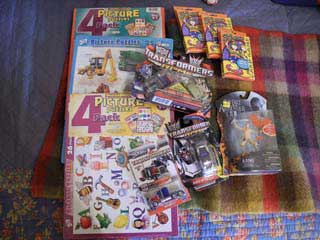 Linda Sims and Cathy Hoehn matching quilts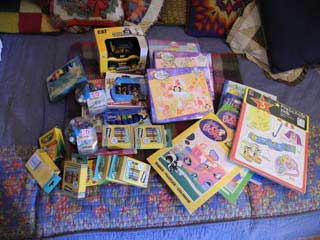 Ann Hines and Janet Shore enjoying our show in the air.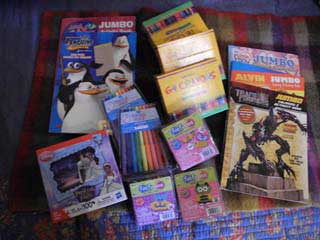 Carroll Hirsch holding "Willow" by Joyce Marty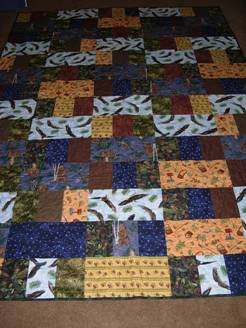 Pointless Sisters working together to get the show up.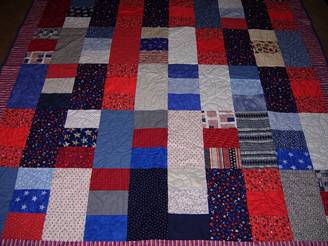 "Water" our 2010 Challenge Quilt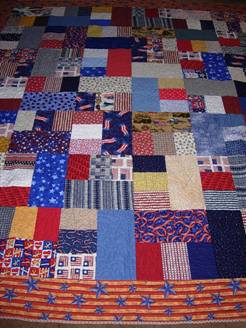 Mirna Estes, our photographer
article by Linda Sims, A Pointless Sister